The new school year is well underway. Roughly 3.8 million students will make their way to start classes – most of who will be carrying a backpack filled with multiple textbooks and school supplies.

Now is a perfect opportunity for parents to look at the ergonomics and quality of fit of their child's backpack.

An incorrectly packed and fitted school bag has the potential to create problems for a young developing spine.

Many of the current bags that children are using may be fashionable, but unless they account for even weight distribution and good support for the spine, they may inadvertently be the source of pain and abnormal postural stress.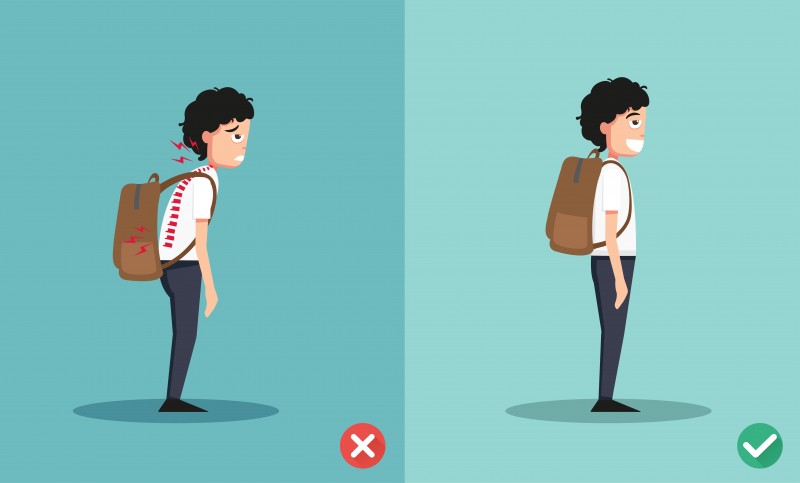 A recent international study found that a frequent cause of discomfort experienced by school children was directly related to the daily carrying of a backpack. School backpacks were felt to be heavy by 79.1% of children, to cause fatigue by 65.7%, and to cause back pain by 46.1% (1).
---
Here are some tips on what to look for when buying a backpack for your child:

Ensuring the right size – make sure the backpack is no wider than their chest and no lower than their low back (lumbar spine)
A mouldered frame that can adapt to the contours of the spine and back musculature
Built with lightweight materials, with the inclusion of two padded straps
Adjustable sternum and waist straps
Multiple compartments that allow for easy packing and weight distribution
---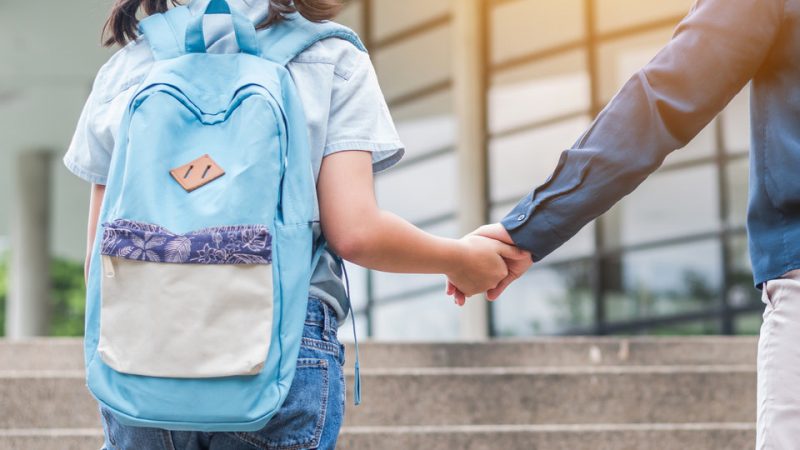 Here are some tips on how to carry a backpack in a spine friendly way:
The weight of your child's backpack should be no more than 10% of your child's weight when packed
The heaviest items in the backpack should be positioned as close to the spine as possible
Utilise the sternum and waist straps
Always wear both padded shoulder straps to ensure even weight distribution
---
You will not always be able to ensure your child is carrying their backpack as ergonomically as possible – but by purchasing a backpack that is designed to be as comfortable as possible, you can counteract a lot of the negative effects that improper backpack use can create.
---
We all know how important the formative years are in determining the health of children as they grow older.

A healthy, properly functioning spine is important to give children a healthy start in life.

As children grow, they become more active: sports, playing a musical instrument, can all place a SIGNIFICANT amount of stress on their growing spines.

A more recent and even greater stress to a young child's spine (aside from their backpacks) is the use of handheld devices, increasing the stress on the upper body with sustained and contracted forward flexion.

With the year well underway, consider the spinal health of children you know, and whether they are growing in a healthy manner.

Our chiropractors at Sims & Finn use pre and post neuro-structural shift detection to assess the health and structure of the spine, focussing on its relationship to the nervous system. Similarly our practitioners can assess for any signs of scoliosis.

To book an appointment, either go to our website or call one of the members of our friendly staff
---
To make an appointment, please either book online via our website, or call our friendly staff.
Sims & Finn Chiropractic
52 Stud Road, Dandenong 3175
---
Chiropractors are uniquely positioned to educate parents, teachers and students about spinal health care through their minimum five years university training.
Each week, there are over 215,000 visits to Australian chiropractors for a broad range of reasons.
Chiropractic care has been proven to be effective, and can restore correct function and relieve pain symptoms associated with the carrying of heavy backpacks.
Chiropractic possesses an excellent safety record, and through their five year university training, chiropractors are the spinal health experts.
Negrini, S., & Carabalona, R (2002). Backpacks on! Schoolchildren's Perceptions of Load, Associations with Back Pain and Factors Determining the Load. Spine, 27(2), 187-195.