Adopting the correct sitting posture is vital in maintaining a healthy back and spine. Our days are consumed by sitting so we might as well do it properly!
You might be aware that as humans we are not designed to sit for long periods – so my first recommendation is to take breaks often, walk to the toilet, grab a drink of water and return to your seat as frequently as possible.
---
Having a good posture and taking breaks often when seated at a computer or desk can have many benefits including:
Improving and maintaining spinal health
Reducing wear and tear on joints, muscles and ligaments
Reducing strain on the body during movement and exercise
Improving focus, concentration and productivity
---
Adopting optimal sitting position is straightforward
Feet flat on the floor
Avoid crossing knees or ankles
Positioning the knees at the same height as the hips
Relaxing the shoulders
Forearms parallel to the floor, with elbows forming an 'L' shape.
Sitting upright and looking forward
Positioning the back rest as close to your back as possible to prevent the desire to slump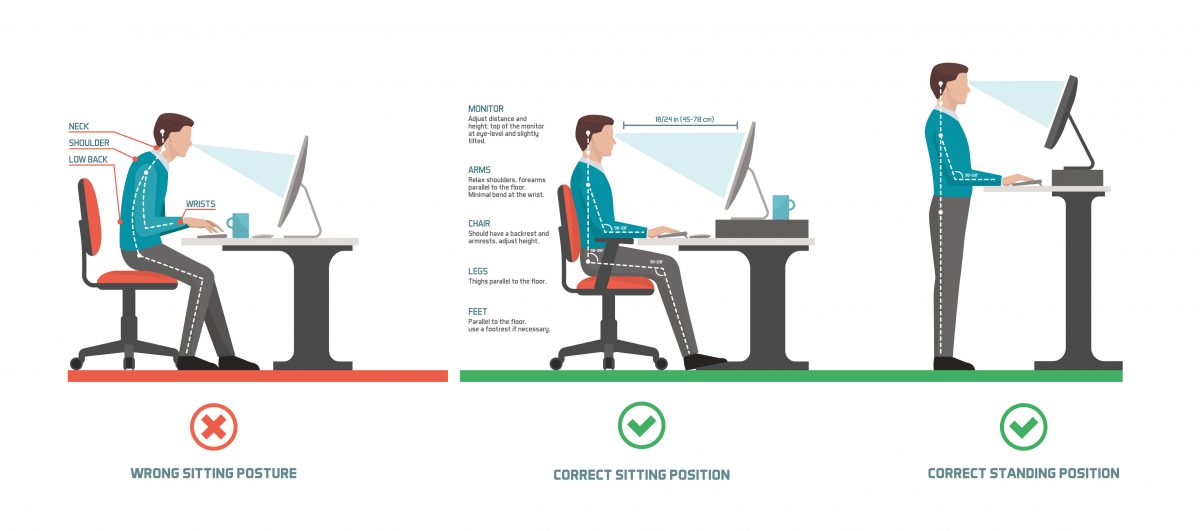 When seated at the computer, it is essential to have the monitor at arm's length with the screen at (or as close to as possible) eye height. The use of a sit-stand desk can help to keep some movement and variability to your workspace, providing numerous benefits.
Get your work colleagues involved to and keep each other accountable. Catch them out of you see them lose their correct seated posture and get them to call you out too.
---
Seated postures to avoid include:
Slumping
Leaning to one side
Crossed legs, ankles or arms
Unsupported feet
Sitting for a long period in the same position
Little to no back support, especially in the low back
---
So how do we help people with their spinal health?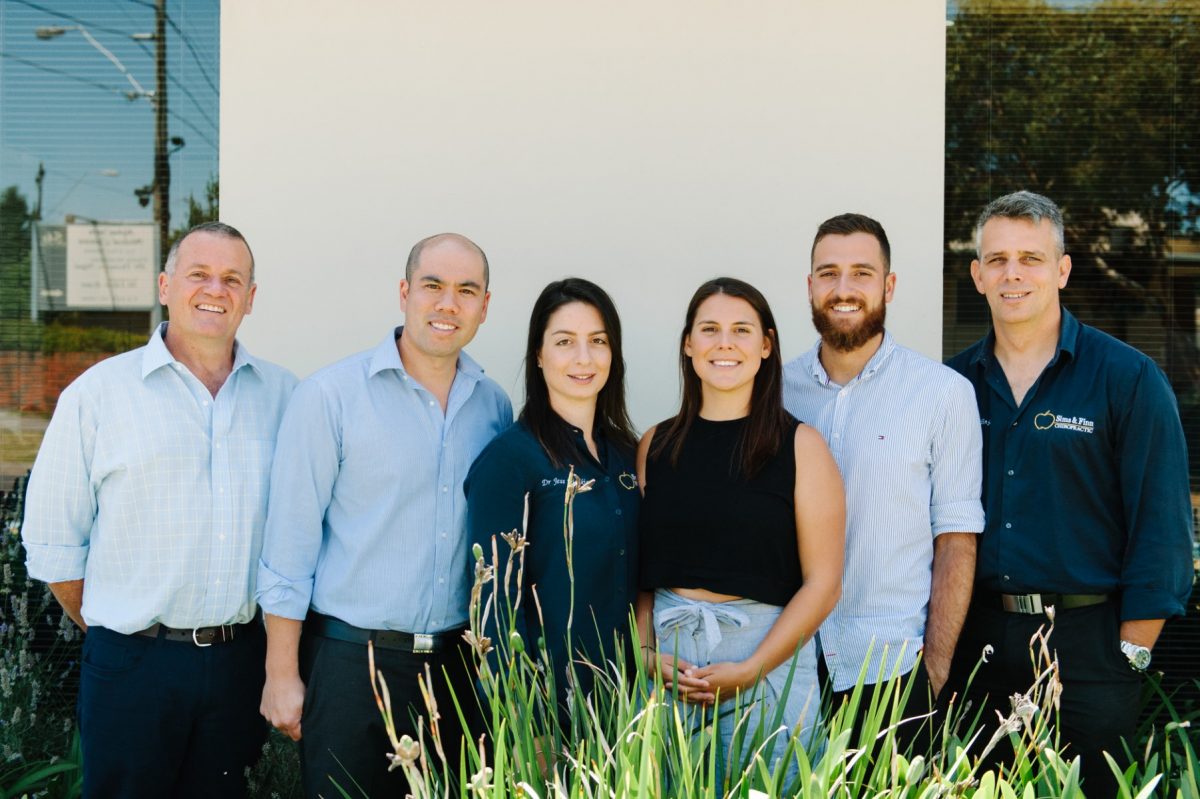 Our chiropractors utilise Neuro-structural correction which may help address your concerns.
We focus on finding and correcting the cause of your symptoms.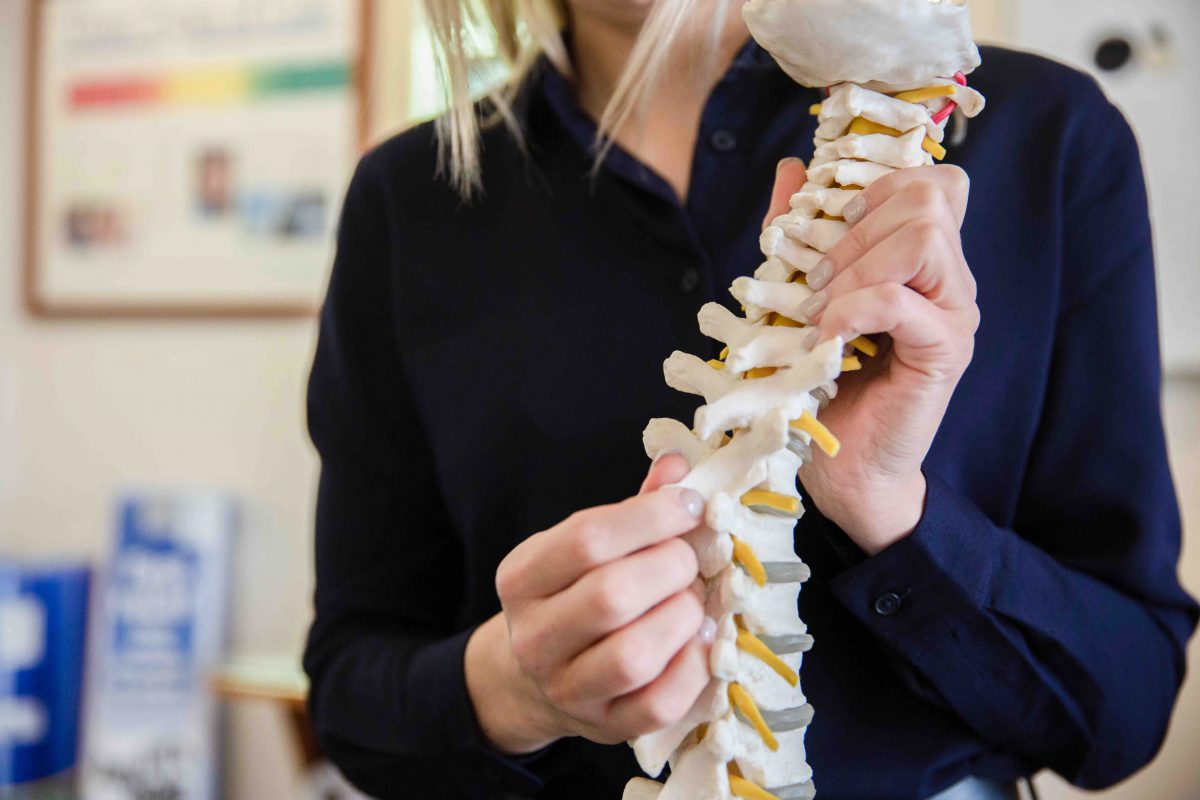 ---
Our website contains a lot more information about spinal conditions and exercises you can do at home to help yourself. If you have any questions or would like to find out if chiropractic care may help you, please don't hesitate to contact us.
---
To make an appointment, please either book online via our website, or call our friendly staff.
Sims & Finn Chiropractic
52 Stud Road, Dandenong 3175
---
Our practice helps people from Dandenong, Doveton, Cranbourne, Springvale, Springvale South, Keysborough, Noble Park, Dandenong North, Dandenong South, Bangholme, Lyndhurst, Eumemmerring, Hallam, Hampton Park, Braeside, Berwick, Beaconsfield, Rowville, Belgrave, Lysterfield, Harkaway, Narre Warren North, Narre Warren South, Narre Warren, in addition to all over Victoria.