If you're just getting started with an exercise program in the new year, or if you're looking to try something new – jump in the pool!

Swimming has a whole host of benefits for not only the body, but the mind too.
Swimming is one of the most popular fitness activities and is one of the few forms of exercise that works your whole body at once.
Swimming at a moderate pace increases your heart rate without putting too much stress on your body. This helps build our cardiovascular health whilst minimising impact stress to our joints.
---
Benefits of Swimming:

-Keeps your heart rate up, but takes some of the impact stress off your body.
-Builds endurance, muscle strength and cardiovascular fitness.
-Whole body workout, where most of your muscles are used and helps strengthen tone.

-Relaxing and peaceful form of exercise.
-Improves coordination, balance and posture.
-Low-impact therapy for some injuries and conditions.
-Improves sleep.
-Safe during pregnancy.
-Pleasant way to cool down on a hot day.

---
This form of exercise can be classified as both cardio and resistance exercise – this means that regular swimming can also help strengthen and tone muscles whilst also building endurance.

Some studies have shown that swimming MAY help with lowering blood pressure(1) and regulate blood sugars.

Due to the low-impact nature of swimming, it is appropriate for people with injuries and other conditions preventing them from higher-impact activities.
This includes, but is not limited to arthritis, disability and increased weight. As exercise is effective in pain management, swimming may even help reduce pain and stiffness related to arthritis, as well as decreasing physical limitations.

---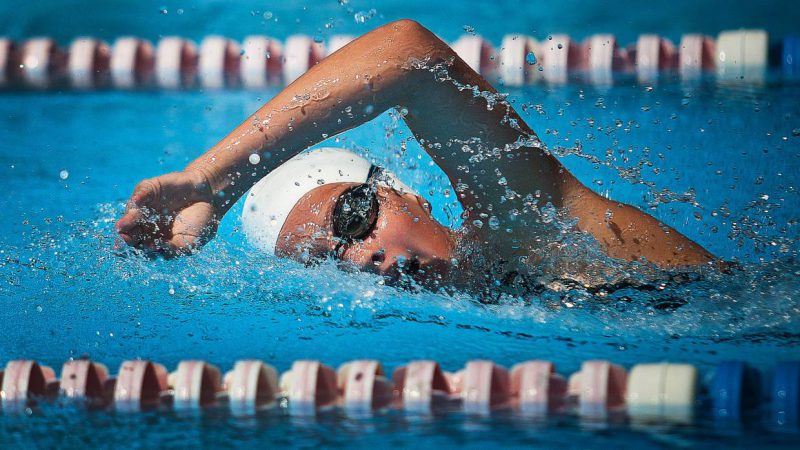 ---
Our chiropractors are strong advocates for swimming, as it can be the perfect re-introduction to exercise after recovering from an injury.
Similarly, it can be the best suited form of exercise for those who are experiencing pain, but also want to be physically active.

Another great benefit of swimming is that it has been shown to help people sleep better at night. A study looking at older adults with insomnia, it was concluded that nearly 50% of participants reported better sleep and increased quality of life.

Most people suffer stress throughout their lifetime. Despite more research needing to be done in this area, anecdotal evidence suggests that people feeling mildly depressed and overwhelmed with their fast-paced lifestyles showed a whopping 36% decrease in stress after swimming.

One of the best benefits of swimming is that it is well suited to pregnant mums.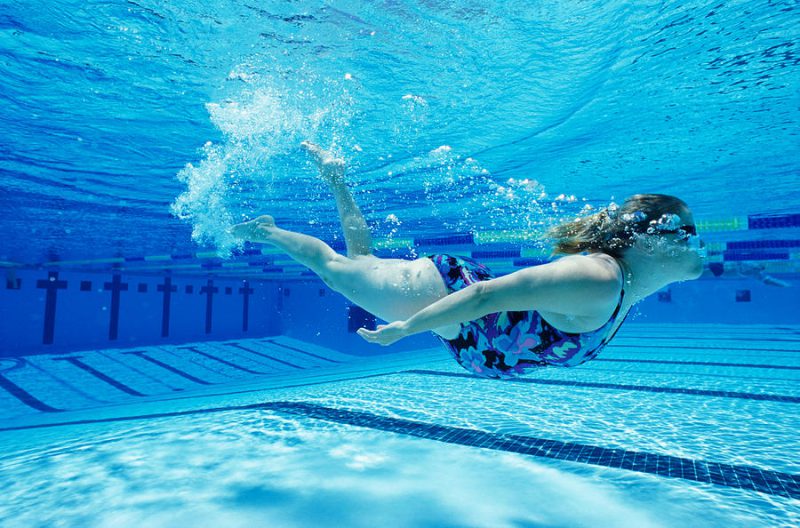 Swimming during pregnancy is completely safe and is a wonderful way to stay fit and help reduce pain and discomfort during pregnancy.
One study showed that women who swam during their pregnancy had a lower risk of pre-term labour(2). Keep in mind that starting a new exercise regime during pregnancy is not always recommended so have a chat to your chiropractor or primary health care practitioner before beginning.

Swimming has a whole host of benefits in terms of your physical health and fitness as well as your mental health, but in these hot Melbourne summers, it is a great way to cool down!

---
Are you are tired of living with back pain and discomfort?
Our chiropractors utilise Neuro-structural correction which may help address your concerns.
We focus on finding and correcting the cause of your symptoms.
---
Our website contains a lot more information about spinal conditions and exercises you can do at home to help yourself. If you have any questions or would like to find out if chiropractic care may help you, please don't hesitate to contact us.
---
To make an appointment, please either book online via our website, or call our friendly staff.
Sims & Finn Chiropractic
52 Stud Road, Dandenong 3175
---
1. Yuan WX. et al. Effects of 8-week swimming training on carotid arterial stiffness and hemodynamiocs in young overweight adults. Biomed Eng Online. 2016. 28;15:151

2. Juhl M. et al. IS swimming during pregnancy a safe exercise? Epidemiology. 2010. 21;2:253-8.