Scoliosis – what is it?
A scoliosis is an abnormal sideways curvature of the spinal column which has deviated from normal alignment.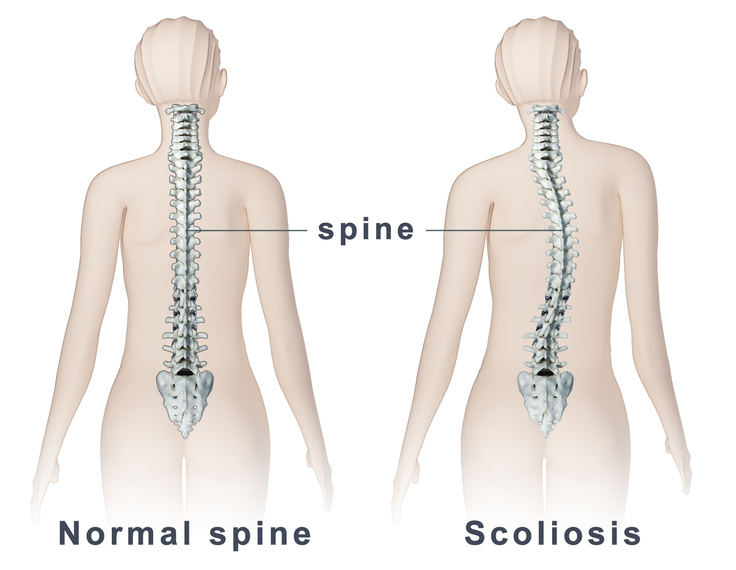 Normally, a spine when viewed from the front should be vertically straight. A spine with scoliosis will differ from this with an S-shaped lateral curvature being apparent.
Scoliosis is more prevalent in females compared to males with a ratio of 3:1.
Similarly, it is more likely to appear in children and adolescents compared to adults.
Screening programs have been proven to be a highly effective way to detect the presence of a scoliosis.
---
At Sims & Finn Chiropractic, our chiropractors are well trained to conduct scoliosis screening assessments to detect any signs of this presentation.
Additionally, our experienced chiropractors are also able to offer management and treatment for patients of all ages with scoliosis.
---
Scoliosis signs and symptoms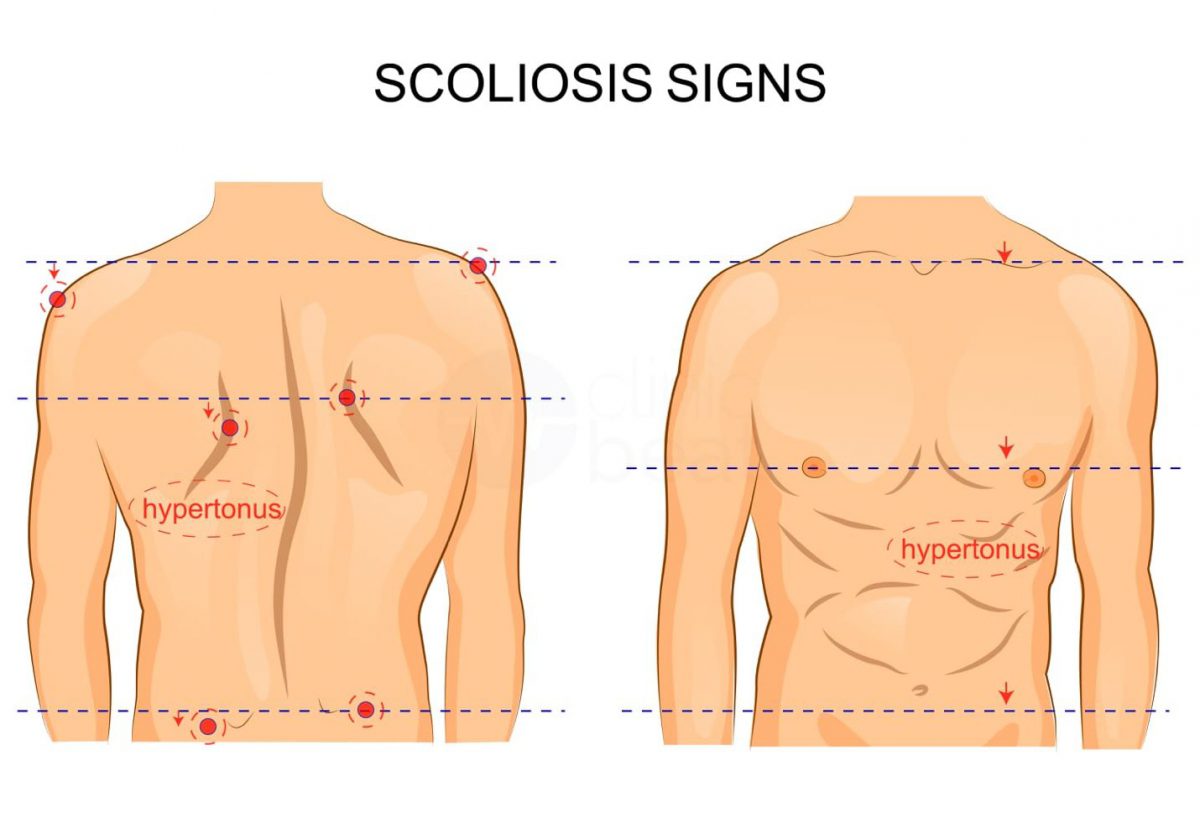 During childhood and adolescents, scoliosis symptoms of pain and discomfort are less when compared to an adult with scoliosis.
As a person with scoliosis ages, the severity of signs and symptoms will increase.
The most common sign of a scoliosis are un-even shoulder heights.
This discrepancy is caused by the S shaped curvature that is typical of a scoliosis – causing one shoulder to angle lower than the other.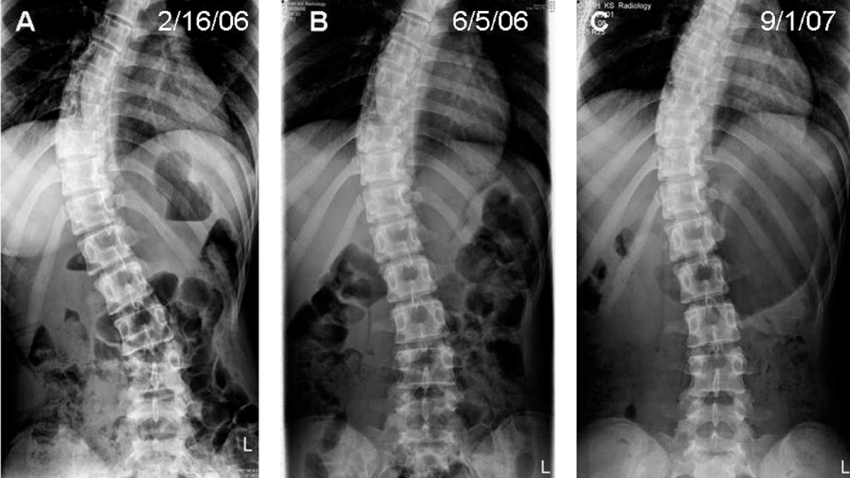 The most common test for detecting a scoliosis prior to radiological examination is an Adam's Test.
The Adam's Test is a very effective, reliable and non-invasive way to assess a spine for scoliosis.
To conduct this test, a patient is instructed to bend forward from the waist and touch their toes.
If the patient has a scoliosis, the following may be apparent.
-one shoulder is tilted or higher than the other
-scapula winging (one shoulder blade sticks out more compared to the other)
-rib hump (on rib will sit higher than the other with forward flexion)
-un-leveling of the hips (with one being more prominent or sitting higher in comparison to the other)
-torso tilting
-leg length discrepancy (uneven leg length)
---
Causes of scoliosis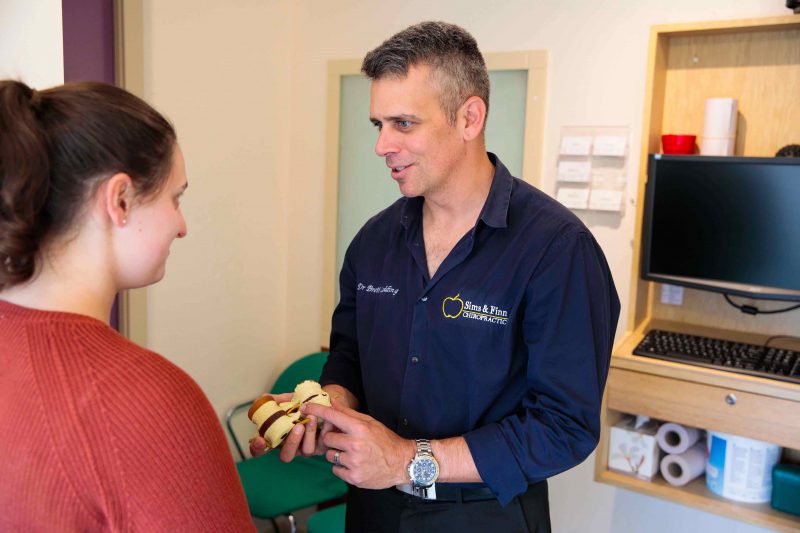 Scoliosis has a differing range of causes depending on which type you have.
Idiopathic scoliosis is the most common amongst the population – primarily affecting children and adolescents.
Idiopathic scoliosis is hypothesised to be caused by hereditary and familial factors during the development of a child's spine.
Because of the nature of this form of scoliosis, chiropractors strongly recommend having your child's spine assessed for scoliosis with a screening examination.
Another form of scoliosis that our chiropractors are trained to detect and assess is degenerative scoliosis.
Degenerative scoliosis is caused by structural changes to the vertebra and surrounding spinal musculature. This can be due osteoporosis, fractures, falls or other traumatic injuries having a significant affect on the spine.
Congenital Scoliosis
This form of scoliosis is due to birth defects that affect the vertebral bones of the spine – such as a hemi-vertebra or agenesis of a component of the vertebra.
At Sims & Finn Chiropractic, our chiropractors are trained in the comprehensive management of spinal scoliosis and its different forms.
Our extensive and trusted referral network ensures that if our chiropractors determine that your particularly scoliosis is beyond chiropractic management, we can direct you to the right provider for required treatment.
---
Scoliosis diagnosis
Scoliosis screenings are non-invasive and an effective way to determine whether you or your child may have this spinal condition.
As part of any spinal screening, our chiropractors have the tools and procedures to identify any indicating signs and symptoms.
If findings from your examination warrant further assessment with an x-ray, we have in clinic radiographic services to visualise the degree and severity of any scoliosis.
---
Scoliosis treatment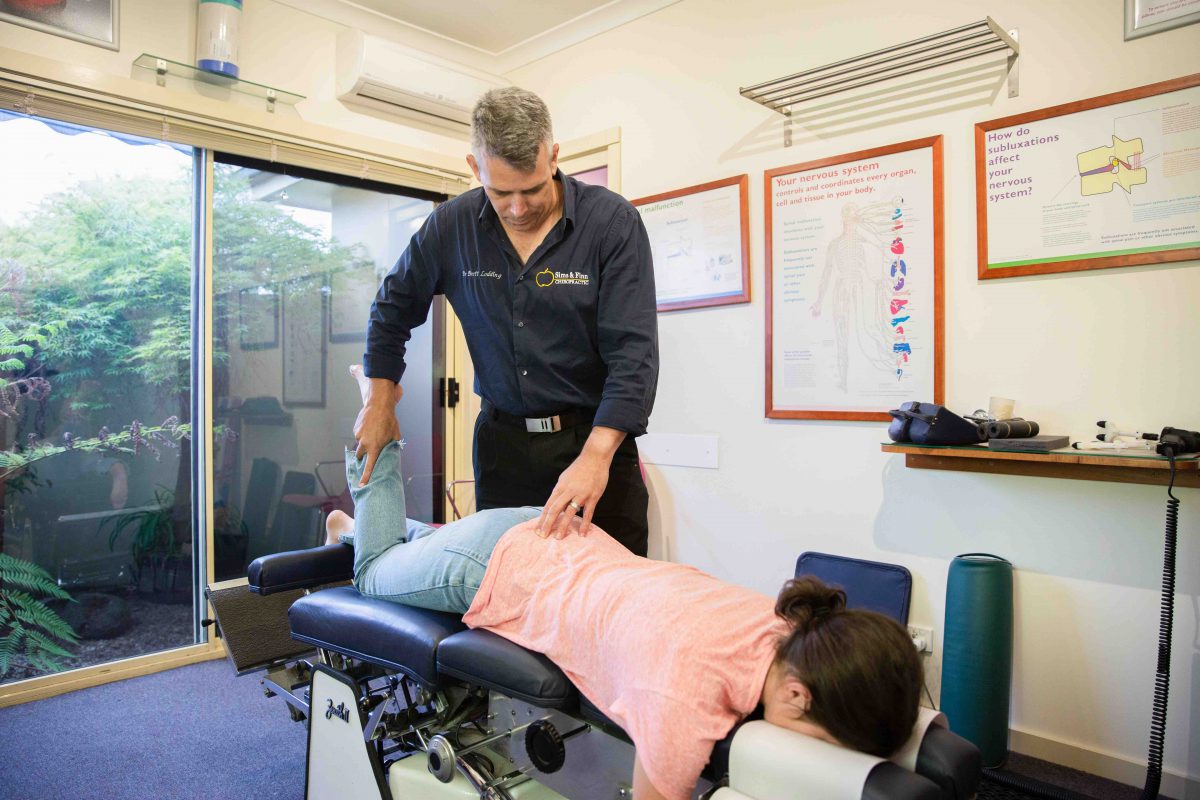 A key factor in the management and treatment of spinal scoliosis is monitoring.
If your scoliosis had a curvature of 10 degrees or less, continual monitoring by your health professional will be needed to determine if there is any worsening progression.
If the curvature worsens or progresses beyond 10 degrees, then you may be referred for active management; such as below:
Chiropractic management
Scoliotic curvatures less than 30 degrees may benefit from chiropractic care.
The aim of the chiropractic adjustment is to improve movement, alignment and posture – all of which can prevent and reduce curvature progression.
Chiropractic has also been shown to reduce spinal pain and discomfort in patients with scoliosis.
For scoliotic curvatures great then 40 degrees, or instances where a child or adolescent is still growing, a surgical referral may be necessary.
---
So how do we help people with their spinal health?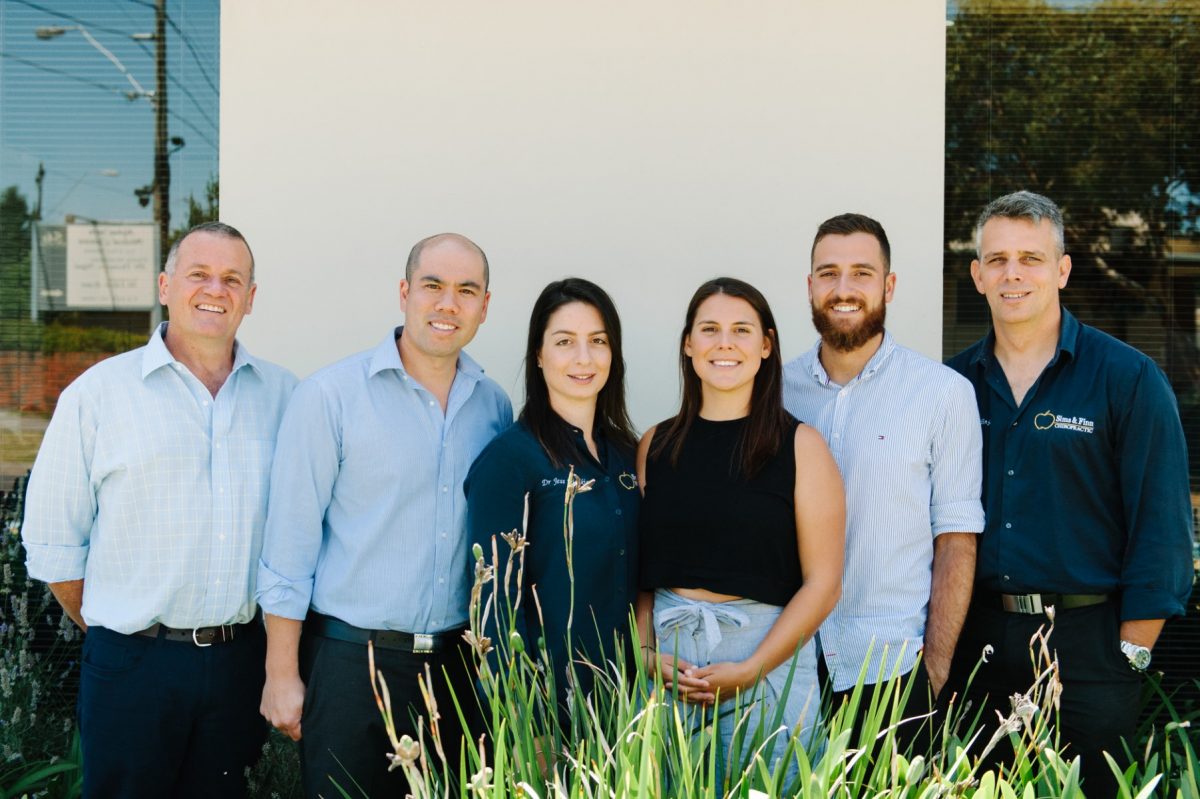 Our chiropractors utilise Neuro-structural correction which may help address your concerns.
We focus on finding and correcting the cause of your symptoms.
---
Our website contains a lot more information about spinal conditions and exercises you can do at home to help yourself. If you have any questions or would like to find out if chiropractic care may help you, please don't hesitate to contact us.
---
To make an appointment, please either book online via our website, or call our friendly staff.
Sims & Finn Chiropractic
52 Stud Road, Dandenong 3175
---
Our practice helps people from Dandenong, Doveton, Cranbourne, Springvale, Springvale South, Keysborough, Noble Park, Dandenong North, Dandenong South, Bangholme, Lyndhurst, Eumemmerring, Hallam, Hampton Park, Braeside, Berwick, Beaconsfield, Rowville, Belgrave, Lysterfield, Harkaway, Narre Warren North, Narre Warren South, Narre Warren, in addition to all over Victoria.
---
References:
Morningstar M. W. (2011). Outcomes for adult scoliosis patients receiving chiropractic rehabilitation: a 24-month retrospective analysis. Journal of chiropractic medicine, 10(3), 179–184. https://doi.org/10.1016/j.jcm.2011.01.006
Morningstar, M. W., Stitzel, C. J., Siddiqui, A., & Dovorany, B. (2017). Chiropractic Treatments for Idiopathic Scoliosis: A Narrative Review Based on SOSORT Outcome Criteria. Journal of chiropractic medicine, 16(1), 64–71. https://doi.org/10.1016/j.jcm.2016.10.004
McAviney J. (2013). Chiropractic treatment of scoliosis; a systematic review of the scientific literature. Scoliosis, 8(Suppl 1), O15. https://doi.org/10.1186/1748-7161-8-S1-O15