In the past fortnight, the number of COVID-19 cases within Victoria has increased steadily.
As a result of this, the team at Sims & Finn have decided to initiate and implement even more measures to protect our patients, staff and the greater community.
---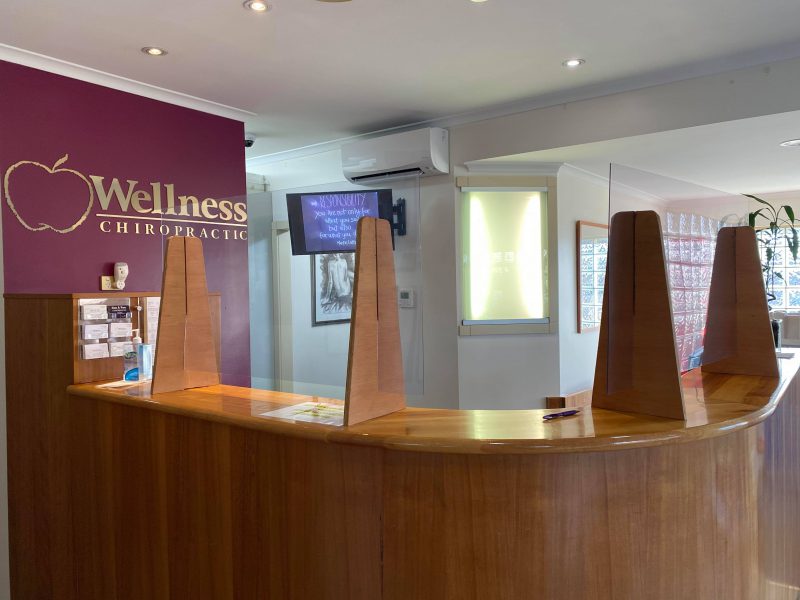 ---
Sims and Finn Chiropractic Infection Control Protocol.
We have listed this here for you so that you're comfortable and know what we're doing in the background to keep both you and ourselves safe from possible infection.
1. A thorough cleaning of the practice is performed every evening – this involves thorough cleaning of all chiropractic tables.
2. Surface cleaning of the practice is performed in the mornings before patients arrive, at lunchtime and at the end of the day – this involves wiping down surfaces, doors, chairs, tables, toilets and basins etc.
3. All surfaces that are in contact with a patient are cleaned after each patient i.e. the chiropractic table, any instrument used, chairs and door handles.
4. A patient optional procedure is offered where you may wait in your car. This involves the patient calling our practice on arrival in the car park. The receptionist then SMS's or calls the patient when an adjustment room is available. The patient then proceeds straight to that adjustment room and the Chiropractor adjusts them, then the patient can leave contactless by tap and go on the way out, if they choose.
5. Displayed on the front door is a condition of entry sheet, this covers whether you have been to an overseas country within the last 14 days (now almost obsolete due to strict 14 day quarantine procedures for people returning from overseas travel), any contact with a COVID-19 patient and if there are any symptoms such as high fever, cough, etc.
6. A patient's temperature and oxygen saturation (SPO2) is taken for all people who enter our practice. If a temperature reading is greater than 37.7°C, we also need to take an ear temperature to confirm reading. If the temperature is greater than 38°C, we will need to refer to your medical doctor or contact Dandenong hospital.
7. Hand sanitisation is provided for all people who want to enter the practice. This is prominently displayed on our front desk and in each consulting room.
8. For any patient over 70 years of age or is considered vulnerable, the Chiropractor will wear gloves and a mask as a precaution to protect the vulnerable patient. This can be declined by the patient if they request it.
9. Our waiting room now uses the 4 m² rule for chairs.
10. The provision of face masks, protective glasses and gloves are provided for all staff to wear at their discretion.
11. The patient is questioned by the Chiropractor prior to adjustment regarding overseas travel, contact with COVID-19 patients and any current symptoms.
12. We use an open door policy to allow air circulation. This involves leaving our adjusting room doors open and also any window/outside door to increase airflow.
13. The installation of a new perspex screen shield as an added proactive measure.
---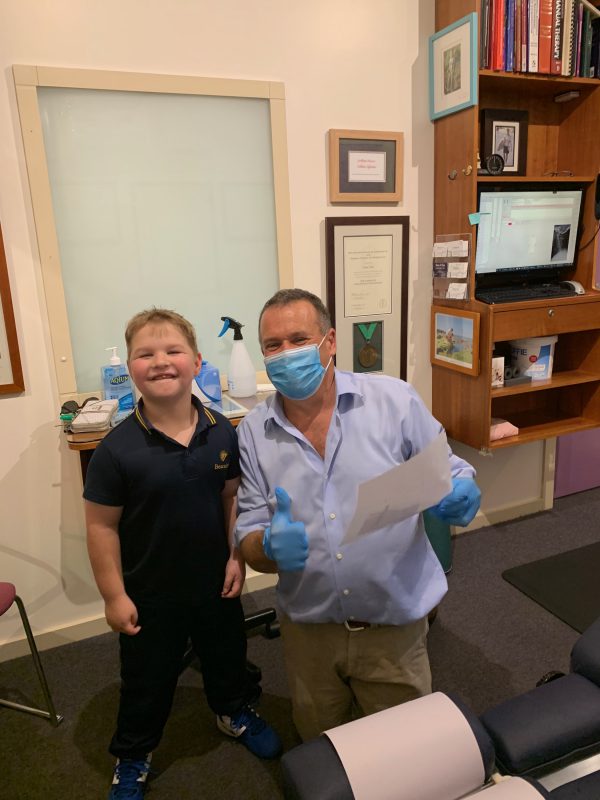 It's still all fun & smiles at Sims & Finn
---
-TWO TEAM APPROACH-
As noted above, we have already been implementing strict cleaning & safety procedures – in addition to thorough screening protocols.
Back in April we took it upon ourselves to go one step further and divide our staff into 2 teams.
The two teams – the "blue team" and "white team" – were created to provide separation from each other as an additional proactive precaution.
Blue Team
Monday, Wednesday, Friday
Dr Paul Finn
Dr Jessica Djalikian
---
White Team
Tuesday, Thursday, Saturday
Dr Brett Lodding
Dr Shaun Hidge
Dr Leah Collard
Even with our incredibly thorough cleaning and hygiene – our focus was on the longer term so we could continue to help our patients and community.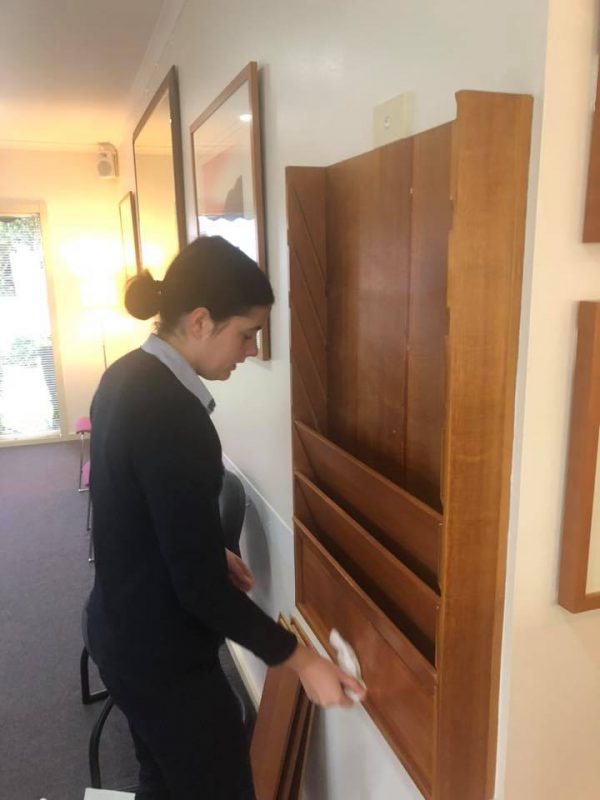 Cleaning every inch – including the kids playground – nothing is left untouched
This approach may seem over cautious, but we are committed to doing the right thing.
Our focus remains to make decisions in your best interests on the advice of the Australian experts and provide you with up to date, regular advice.
As always, we hope to be a place of peace and help for you and our community in these trying times.
Sims & Finn Chiropractic always strives to provide the safest environment for our patients, so they can reach their full potential through chiropractic care.
With thanks,
Sims & Finn Chiropractic
---